Use the feature shown in the screen shots below to print the most current list of specials.
Follow these links to the respective pages
Christmas Specials | New Year's Eve Specials |  Football Specials  |  Happy Hour Specials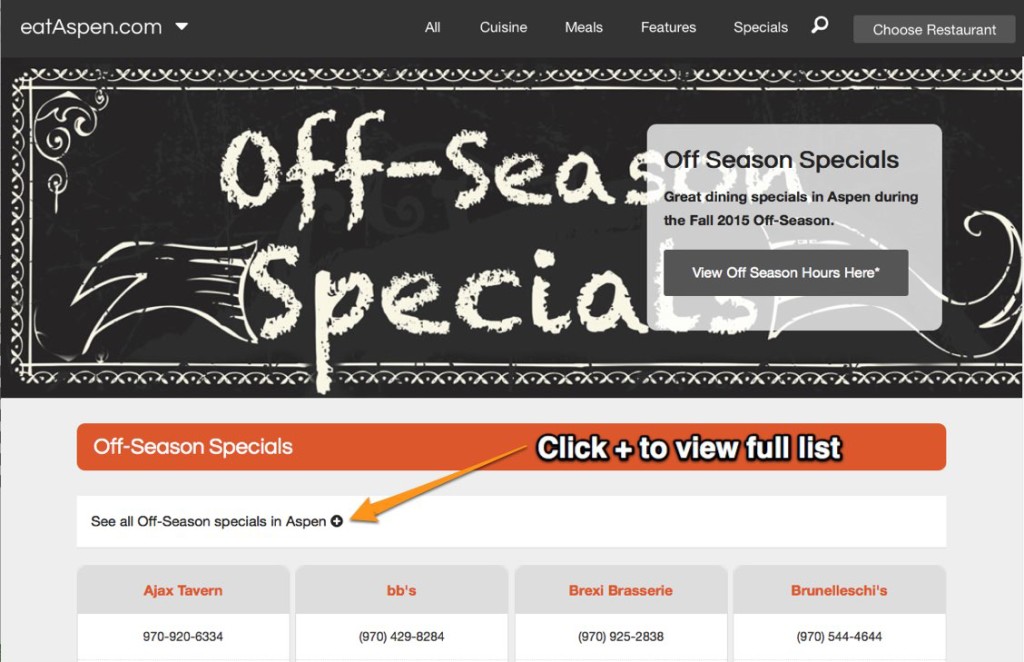 The screen shots below show how to view all specials & how to print them.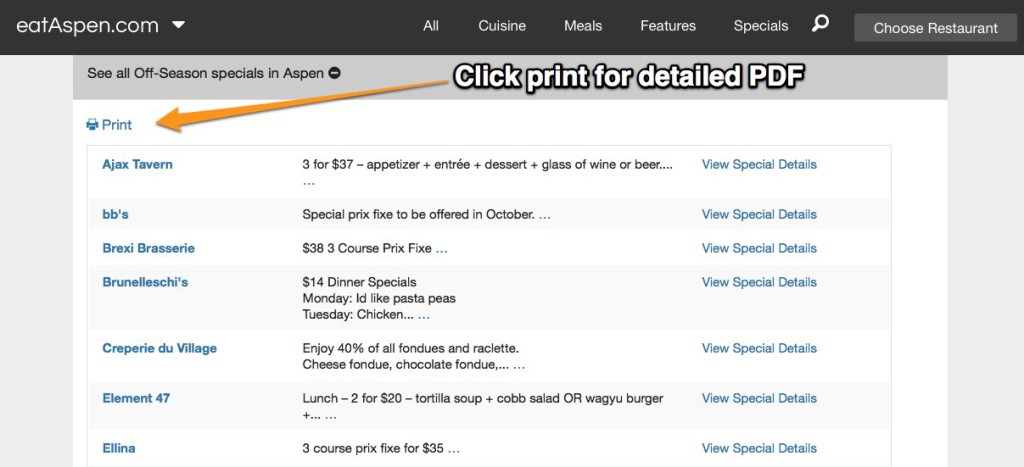 It's explained a little more in this video but we moved the + to the top of the page.
Navigation Tips from Eat Aspen on Vimeo.