View current Aspen Off Season Dining Specials.
This is an old post from Fall of 2013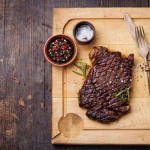 Happy Fall!  Great Aspen Dining Specials Fall 2013 *Print this list!
Specials may change, please contact restaurants to verify. Contact eatAspen w/ updated specials
-View Football Specials 
 -*Check Off-Season Hours
Ellina offers $36 two course all night at the bar.
Creperie du Village offers 40% Off Fondues & Raclette
Rustique offers $32 2 course prix fixe Mon.-Sat. & $24 3 course fried chicken dinner every Thursday
Element 47 offers $47 menu (which includes tax) will offer a choice of two first courses, two main courses, and two desserts. The price includes one glass of wine
39 Degrees at the Sky Hotel offers 39% off Wednesdays among Aspen's best Happy Hour, Football Specials, Bloody Mary Bar on weekends & Tacos Tuesdays.
Shadow Mountain Lounge at The St. Regis Aspen offers a 3-course menu for $25 during October
1st Roasted Corn Chowder, Caesar Salad,or  Mixed Greens Salad
2nd Margherita Pizza, Tomato, Buffalo or Salsiccia House Made Sausage
Dessert House Made Chocolate Chip Cookies
Jimmy's returns Thai week Oct 1-13 & Oaxacan week Nov 1-17
Ryno's Pies & Pints hosts Trivia Night Sundays, Karaoke Mondays, $2 Taco Tuesdays, Sunday & Monday Night NFL Specials
Limelight Lounge Aspen's longest happy hour from 3-7 p.m. $10 pizzas, $3 Bud Light, $4 beer and $6.50 house wine
Ajax Tavern offers $15 Burger & a Beer from 3-6pm
Little Annies offers $10 Burger & Bud 11:30-3pm
Justice Snow's has the longest Happy Hour in town from 11am to 6pm
Red Onion 1/2 price bottles of wine with dinner
Zane's Tavern serves a burger & beer for $7.95 11am-3pm. Happy Hour 4-6pm offers &8 Bud Pitchers, $50 wings, $2.25 Bud pints
Pacifica offers a $39 three-course Harvest menu on Thursdays
La Palapa will be offering a PrixFixe at starting in October
Syzygy offers $39 a three course Prix Fixe all night
Pacifica offers a $10 burger lunch special
8k at the Viceroy Snowmass offers an $8 menu
Pinons offers a $45 3 course Prix Fixe in the dining room until 6:30 & a $35 two course Prix Fixe at the Bar all night (closed till Dec.)
Plato's offers 20% Off dinner Tue.-Sat. (Closed til Dec)
Bruno's offers $12 specials nightly
L'Hostaria offers $33 prix fixe menu 5:30 – 7 in the dining room, all night in the bar live music every Tuesday 6:30 – 9 until the first week if December
Casa Tua offers a $39 prix fixe menu
Gisella offers a $29 prixe fixe starting Sep. 30th (closed)
Steakhouse #316 offers a $38 3 course prix fixe menu
Campo de Fiori offers a $29 Prixe Fixe