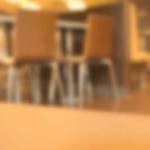 The revolving door of the Aspen restaurant scene just keeps spinning.
If history would prove any example their are a handful of Aspen area restaurants that won't be with us come winter of 2017/18.
view new restaurants in Aspen here
Closed Fall 2017
Aspen Over Easy's last meal on Hopkins Ave. was Oct. 28, 2017.  Possible relocation.
Aspen Brewing Co. old Tap Room closed but will relocate down the street in Peach's space and become Aspen Tap.
town in Carbondale closed Oct. 21, 2017
Asie will transform into Jing.
Nest Public House in the Viceroy Snowmass closed permanently & will not reopen as a dining outlet.
Eight K at the Viceroy Snowmass closed Oct. 9 and will reopen as a new concept restaurant Toro on Dec. 15.
The bar Whisky Rush closed.
The Upper Crust Aspen location has closed.
Peach's will not reopen.
bb's will not reopen.
Portal @ TQD at the St. Regis is now The Velvet Buck
Closed Winter 2016.17
The Square Grouper takes a dive Jan. 2017
View New Aspen/Snowmass restaurants that filled in the gaps 
Closed Fall 2016
Closed Spring 2016
Little Annie's rides into the sunset of Aspen's history.
The Meatball Shack rolls down the hill. (now Bosq)
Bai Hoi in Snowmass Base Village went bye bye.
Bison Bar in the Hyatt closed at some point. (now Sake)
Nello Alpine disappeared in a flash like a dine & dash. (now Shlomo's)
Closed Fall of 2015
Closed Spring of 2015
Johnny McGurie's is no more. (now Bamboo Bear)
Boogie's Diner's retro is only a memory now.
Takah Sushi served their last Dynamite Shrimp on April 18th, 2015. (now Maru)
Finbarr's poured their last Guinness in April of 2015.
Closed Restaurants (Fall 2014)
Closed Restaurants (Spring 2014)
The Cantina closed (now Mi Chola)
Ute City Restaurant is history
Zheng Bistro closes it's Basalt location (now Bangkok Happy Bowl)
Insider is an outsider
Closed Restaurants (Summer/Fall 2013)
Syzygy will not reopen
Pacifica will not reopen (now Jimmy's Bodega)
Above the Salt is passed.
Out of Bounds ducked the rope. (now Highlands Alehouse)
Il Mulino, if you can make it in NY you can?

The Soup Shop, No more soup for you!

Gisella does a double take. (now Acquolina)
Russet's in Carbondale closed
Snowmass
Sneaky's Tavern is hiding.  (now Ricard Brasserie)
Burger Bar & Fish proves that maybe it is all in a name.
Village Tavern transformed into Mountain Bayou
Last Call (Spring 2013)
Sabra's Deli is no more.  (now Upper Crust Bakery) good luck!
 Elevation looks for higher ground. (now Square Grouper)
The Cheese shop is closed & has no plan to relocate.
Boden's Butter is spread only at the Farmers Market.
Shutters (Fall 2012)
The Hunter Bar ends it's run just under the 3 year mark. (

Now

 Ryno's Pies & Pints)
The Grape Bar is squeezed out of the Aspen Grand Hyatt.
Snowmass
– Goodfellas Pizza took an offer they couldn't refuse. (Now New Belgium Ranger Station)
Carbondale
– Mark Fisher's Six89 serves it's last meal October 27th.
– Hestia closed this fall (Now town)
Aspen Dining Opted Outs (Spring 2012)
– The Silver Queen restaurant & night club is lost to history once again.
– Parallel 15 Coffee Shop is not brewing.
– Eco Goddess organic restaurant in Carbondale has returned to the earth.  Now Allegria Pasta Salad & Vino
There are a few more that just aren't getting it…  but it's never to late, get on it, cause we want a great dinning experience & so do you!
Aspen Restaurant closings (Fall / Winter 2011/12)
– Papa John's closed.  Now Bangkok Happy Bowl
– The Pitkin County & Tavern is out of business after 1 year. (Now Insider Bar)
– Almanac was a little run around for those involved and as of Fall 2011 we doubt that it will open at all.
– Junk restaurant came to a tragic end in November. RIP!
Snowmass Restaurant closings (Fall 2011)
– Buchi closed after a year to be followed by the Almanac folly.
– The Sweet Life is not so sweet after closing.
– The ghost of the popcorn wagon was given up when Annette & Fino closed Spencer's.
– Garnish closed their restaurant location in the Timberline but will still be found catering & soupskoling. Now The Edge Restaurant  Winter 2011/12
Some kids are bummed they can't get their favorite hot chocolate at Highlands Village after Aspen Brownie Works closed their retail location.
June 2011
Eateries that have exited are ……
– No surprise to Aspen diners that Oy Vey Cafe is closed after 1 season. now Over Easy 11/1/11
– N9NE SteakHouse will not be reopening but you will find some of it's menu at Junk. Closed 11/2011
– Bad Billy's Bar drew it's last breath at Cooper St. Pier in March and was demolished in June.
– Wienerstube served it's last strudel in March and the building was torn down in what seemed like seconds.
– Parallel 15 coffee shop closed at the end of April in it's current location & Keith is currently serving coffee on the mall by Escobar.
– Bentley's at the Wheeler closed for good. Now Justice Snow's (Winter 2011/12)
– The Mustang has rode off into the sunset.
– Lulu Wilson transforms itself into Steakhouse #316.
Big changes at Snowmass Base Village.
– Buchi has closed permanently, Sneaky's Tavern will shrink to 1/2 it's size, Sweet life is no longer.
– Fat Belly Eats in Basalt closed after a one winter season. Now Brick & Pony Pub (Fall 2011)